Sonora Man's Travel Stopped After Traffic Stop Reveals Stolen Truck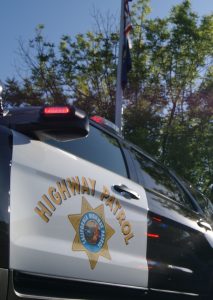 CHP patrol car

View Photo
Jamestown, CA – After a traffic stop for a broken taillight, it was determined the truck was stolen, putting the brakes on a Sonora man's travels.
A CHP officer pulled over the1998 Ford F150 pickup on Jamestown Road near Fifth Avenue in Jamestown recently.  Behind the wheel was 43-year-old Stephen Thomas Belt who was on active probation and was wanted on a misdemeanor warrant in Tuolumne County.
Further investigation revealed that the truck was stolen out of Sonora. A searched of the vehicle turned up more problems for Belt related to his probation restrictions. CHP spokesperson Steve Machado details what else was found, "A large amount of handgun, rifle and shotgun ammunition. He did have a dirk or dagger, which is part of his probation not to have. He could only be in possession of a certain inch knife and he had one that was bigger than two inches."
Also, found was a bottle of steroids, not allowed under Belt's probation. He was taken into custody without incident for multiple felony charges including auto theft and place on $10,000 bail.