Phoenix Lake Improvement Project Underway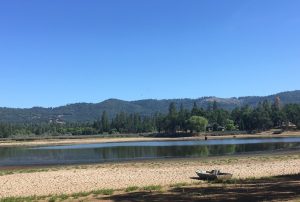 Phoenix Lake

View Photo
Sonora, CA — A major water infrastructure improvement project is getting underway this summer in Tuolumne County.
This weekend's Mother Lode Views will focus on the dredging and restoration efforts at Phoenix Lake. The guests will be Tuolumne Utilities District Engineers Erik Johnson and Gadiel DeMattei.
They will speak about the history of the project, its benefits, how it will be carried out, ways it was funded, and what will be noticeable at the lake over the coming months.
The lake, which is a primary water source for Sonora, Jamestown, and areas like Mono Village and East Sonora, has roots tracing back to the mining days.