Planning Committee Members Wanted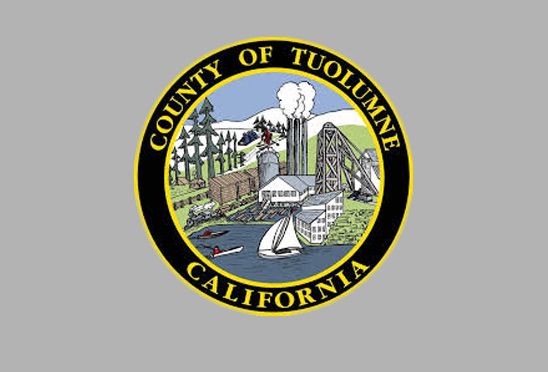 Tuolumne County logo

View Photos
Sonora, CA — For Tuolumne County residents interested in literally helping shape the area, the Planning Committee has two and will shortly have three seats up for grabs.
Two seats are currently open, due to members moving on in their political career as publicly elected officials.
The Tuolumne County Planning Committee includes a representative for each of the five supervisorial districts and two at-large members.Following his election to Sonora City Council District 1 Representative Jim Garaventa resigned from the commission in July. District 2 Representative Ron Ringen recently resigned after his winning bid to serve on the Tuolumne Utilities District Board of Directors.
According to Tuolumne County Community Resources Agency Director Bev Shane, as long-serving At-large Member Jerry Morrow announced to the Board of Supervisors that he is not seeking another appointment, a third position will open in January, ahead of the mid-February 2015 expiration of Morrow's term.
Notices are now out that interested parties should complete and submit applications to the Board of Supervisors office, Shane says. Open until filled, the only requirement to apply is that applicants must be a Tuolumne County resident. The supervisors will make the appointments based on the applications received.
According to Shane, by the time the actual hearing for considering adoption of the county's General Plan is held, sometime next fall, "we would hope to have a full Planning Commission at that time."
This week, in its regular meeting, the Board of Supervisors decided not to hold a joint meeting with the Planning Committee on the subject. Over time, if not filled, the number of open seats will continue to potentially weaken its ability to effectively make recommendations.
Four members must be present to hold a meeting and conduct business, under the board's governing rules. In order to pass a motion with only four members present, all would have to concur. However, under reduced membership circumstances, Shane says that there are provisions in place, in the event a motion fails, so that agenda items would still move forward to the Board of Supervisors, albeit, without a recommendation of the Planning Committee.
So, what are the perks of the position? Beyond the community service aspects, Planning Committee officers receive a minimal $50 stipend per meeting for their attendance at the twice-monthly meetings, held the first and third Wednesdays, between 6 and 10 p.m., at the county administration center on South Green Street. The county also covers registrations and travel expenses to attend California Counties Planning Commissioners Association events, where members have the opportunity to learn and exchange with other commissioners.
Shane states, "I would like to encourage anyone who is interested in serving the citizens of Tuolumne County to apply…in my opinion, it is an extremely interesting position. There are a lot of controversial issues that come before the Planning Commission — and there are a lot of mundane issues — but it is an opportunity for those interested in serving the community, to do so."