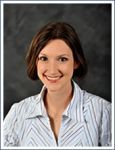 Sabrina Ambler

View Photo
Born a 10th generation Oregonian, (5 generations on each side) I have an enthusiasm for learning and teaching new things. After a ten year mini career in the dental field I moved on to research and embraced the social web. Though the internet is far too large for any one person to claim to be an expert, I can hold my own with the latest trends.
I enjoy researching and writing blogs. As the "Internet Program Director" have embraced the routine schedules because updating unique content is where all the fun is at! Well, actually other people appreciating the content is even more rewarding and it is my job to help content get noticed. I truly am suited to the fast pace of internet trends, with the intense curiosity to understand the statistics.
I have a wide variety of interests but most relate to embracing technology as a part of everyday life. Social networks are a tool and they don't hold me back from enjoying the real world. As a mother of three boys I gather and store information like a squirrel, grabbing what I can in the moments I have to myself and storing it for later. There is always something entertaining, educational or inspirational to appreciate on the internet that I enjoy sharing with friends and family.
The world is a giant source of puzzle pieces and I am a sorter, creator and distributor of the big picture. Certainly I am an expert on where and how to use our community site, so don't hesitate to throw interesting things my way. Everyone is a part of the conversation!
Sabrina Ambler has managed myMotherLode.com since January 2007. She writes a weekly blog interlinking her outlook and interests of the moment with the valuable information available on the community websites she manages.