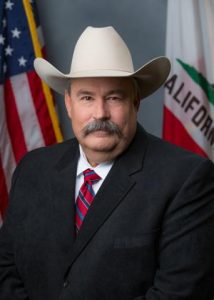 Frank Bigelow

View Photo
The first thing you'll notice about rancher Frank Bigelow is his hat. To Frank's way of thinking, he wears it as a symbol of respect for the sacrifice of those who settled our region and it serves as a commitment to continue to preserve our way of life.
With family roots that date to the late 1800's, Frank's great grandparents, Harmon and Leota Bigelow, settled in the O'Neals area of Madera County and established a cattle and sheep ranch along with a wagon and stage line that served the high country of the Sierra Nevada.
Later, Harmon strung two wires through the trees so that his wife could talk to her friend a half-mile away with a telephone. In 1908, after requests for service from other settlers and a subsequent request by the Forest Service to take over its phone lines, the Bigelow Telephone Company became Ponderosa Telephone Company.
An employee of the Ponderosa Telephone Company since 1973, Frank worked his way up through the ranks of the company, learning all facets of the business and currently serves as Vice President. Frank remains active in the operation of his family's cattle ranch Bigelow Farms.
One of the realities of our region is the threat of fire. Although an official firefighter on his 18th birthday, Frank's commitment to fire safety was born on the ranch as a young boy. 39 years later, Frank continues serve as a volunteer with his local fire department.
Frank resides in O'Neals, with his wife of 35 years, Barbara.
First elected to the State Assembly in 2012, Bigelow is committed to protecting rural California and our rural way of life.