Gas Prices Drop Ahead Of Busy Holiday Travel Week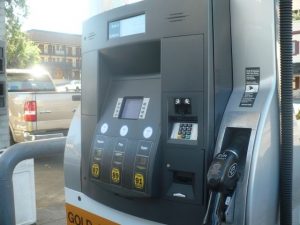 Stock Photo Gas pump

View Photo
Sonora, CA — Over the past two weeks, the price of regular unleaded gasoline has dropped four cents per gallon to $2.61.
Industry Analyst Trilby Lundberg told the Associated Press that prices are unlikely to continue a decline as retailers face higher costs over the coming weeks. The price is 18-cents higher per gallon than one year ago.
The highest average price is $3.62 per gallon in San Diego and the lowest is $2.14 per gallon in Houston.
The myMotherLode.com gas section shows regular unleaded selling as low as $2.79 in Tuolumne County and $3.17 in Calaveras County.