Update: 14,586 Calaveras PG&E Customers Expected To Lose Power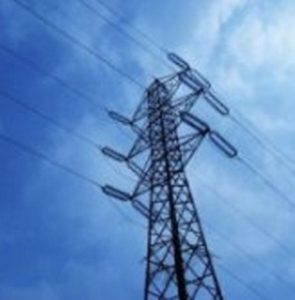 Power lines

View Photos
Update at 2:24 p.m.: PG&E has updated a new tentative time for its planned power shutdown impacting over 14,500 customers in Calaveras County, many along the Highway 4 corridor. This afternoon, during a conference call between the utility and Calaveras County OES, the company confirmed it had pushed up the PSPS from 5 p.m.  Wednesday (Oct. 23) to around 2:00 p.m. The rest of the timeline remains the same with the anticipated "weather all clear" sometime around noon on Thursday (Oct. 24). Once that is given, crews will begin inspecting the power lines with full restoration to the county by around 7 p.m. on Friday (Oct.25).
The article below was written by News Director BJ Hansen.
Original post at 10:15 a.m.: Calaveras County, CA — More information is being released about how PG&E's planned power shutdown will impact Calaveras County.
Chad Cossey with the Calaveras County Office of Emergency Services says, "Within Calaveras County there are 14,586 customers that are set to be shut down."
The power is tentatively scheduled to go off at around 5pm on Wednesday.
He adds, "That shutdown will last until Thursday at noon when they are supposed to receive the all-clear for the weather."
Once the all-clear is received, PG&E will begin line inspections and the process of restoring electricity.
Full restoration is anticipated by 7pm on Friday.
Areas included are the Highway 4 corridor from Murphys up to near the Alpine County line as well as the communities of Sheep Ranch, Rail Road Flat, Glencoe, West Point, and Mokelumne Hill.
At today's board of supervisors meeting Cossey noted that the county is tentatively anticipating that community resource centers will be open at the Meadowmont Shopping Center, West Point Community Center and Murphys Community Center.
Tuolumne County is not included in the planned power shutoff.