Update: PG&E Now Inspecting Local Lines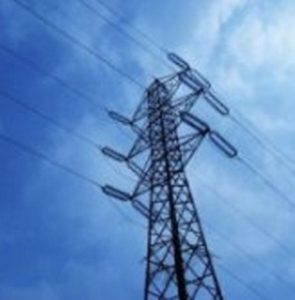 Power lines

View Photos
Update at 8:30 p.m.: A battle is brewing between California's governor and PG&E officials regarding the handling of the PSPS. At a press briefing in San Francisco Thursday evening, PG&E officials detailed that out of the approximately 738,000 customers impacted, power has been restored to 31 percent or 228,000 of those in the Sierra Foothills, Humboldt and Bay Area. They add that 5100 critical facilities were impacted and 1600 have been restored so far. There remains 510,000 without electricity.
Even as more lights are turned on and as earlier reported below, Governor Gavin Newsom is doubling down on his earlier criticism of PG&E pointing to climate change as the culprit for the power shutdowns, stating, "It is decisions that were not made that have led to this moment in PG&E's history — it is not conditions. This is not, from my perspective, a climate change story as much as a story about greed and mismanagement to advance not public safety, but profits."
PG&E Corporation CEO and President  Bill Johnson acknowledged, "This is not the future any of us wanted to live in," while countering, "What's the value of human life would be my response. We cannot live in a society where this happens frequently. Over time we will make greater progress; system hardening, different equipment on the transmission lines, sectionalizing, enhanced vegetation management — this is going to take a little time."
Regarding the wind or lack of it in some communities, Johnson retorted that customers "maybe hooked to a transmission line 50 miles away that was in the heart of the threat." He added that customers should think of the system as a big spider web with everything connected. To further that point, Vice President of Asset and Risk Management and Community Wildfire Safety Program Sumeet Singh evidenced, "As part of the safety inspections, we have found multiple cases of damage or hazards caused by the wind event…Fallen branches that have come in contact with our overhead lines and if they were energized could have potentially been a source of ignition had it not been for the shutoff."
Johson also reported threats made to employees' safety in the field, sharing, "We've had employees shot at, punched, cursed at and all kinds of bad things. These people are here to help you. They're working for your safety. They're bringing the lights back on and they actually live in your communities."
Further details on power restoration to the Mother Lode is below. Click here regarding school schedules for Friday. News Director BJ Hanson and Reporter Tori James also contributed to this article.
Update at 6:45 p.m.: Here is the latest information regarding the PG&E power shutdown as relayed to Tuolumne County OES Coordinator Liz Peterson. She advises that unfortunately the utility does not yet have estimated times of restoration for the portions of the county that are still without power, but that information will come tomorrow morning.
As of 4:30 pm on Thursday, 20 percent of customers in Tuolumne County had power fully restored, including 22 percent of medical baseline customers and 23 percent of our critical facilities, according to Peterson. She adds that PG&E employees will inspect lines until 10 pm tonight so anticipates more power restoration this evening and a significant amount of restoration on Friday.
The Community Resource Center will remain open at the Fairgrounds for the duration of the outage. Its hours of operation are 8 am-8 pm with electronics and medical devices charging stations.
News Director BJ Hansen and Reporter Tori James contributed to this article.
Update at 3:03pm: Reports of power restoration continue to come in.
City of Angels Camp officials say PG&E crews have begun to restore power to parts of the city although there is not yet an estimate on when the rest of that community will be restored. They add that all City of Angels departments will return to normal business hours tomorrow.
In its release to media, officials noted, "PG&E Public Safety Power Shutoffs can occur at any time. We are taking note of everything we learned from this power outage to be better prepared if another outage occurs in the future. We encourage you to do the same."
Update at 2:57pm: Clarke Broadcasting is receiving reports from areas in Sonora, Angels Camp and Murphys where the lights are back on.
Update at 1:45pm: Calaveras OES is sharing its latest update regarding power restoration following the shutoff.
According to OES Director John Osbourn, "Calaveras County OES has just confirmed that PG&E has issued the weather 'all clear' to its crews on standby to begin inspecting their infrastructure and prepare for re-energization. While the re-energization timeline for Calaveras County is still unclear, we expect that small areas within the county will be re-energized at a time."
He extends thanks to all of the county's first responders and response partners for their support, hard work and dedication to the local communities during the Public Safety Power Shutoff (PSPS), lauding residents as well for their patience and resiliency without which the situation would be much more difficult to navigate.
Osbourn adds, "Remember that the crews in the field inspecting lines are working to restore power, and are performing their work professionally and as quickly as safety will allow. Please treat these crews with the kindness and respect that makes Calaveras such a unique and pleasurable place to be!"
Calaveras County Sheriff's spokesperson Sgt. Greg Starke shares that his office has upped patrols through the area during the PSPS to deter criminal activity such as burglaries.
Update at 1:05pm: Mother Lode OES officials say PG&E has given the "all clear" for its crews to begin line inspections.
According to Tuolumne County OES Coordinator Liz Peterson, the utility gave that instruction to field personnel in Tuolumne County around 12:30 p.m.
"Crews and helicopters have been staged and ready to go since this morning," Peterson shares. "As lines are inspected and deemed safe with no needed repairs, power will be restored"
She continues, "As a reminder, once an area is restored, it will take a few hours for customers to have power in their homes and businesses. Furthermore, keep in mind it will still take multiple days to have complete power restoration in the county."
Peterson anticipates that PG&E will have more accurate estimated times of restoration during a conference call slated at 5:30 p.m.
As far as complaints go from residents who have not personally seen wind activity, Peterson clarifies the current weather situation as follows. "PG&E primarily monitors the winds on mountain and ridge tops and while we may not have experienced the significant winds here, it does not mean there were no significant wind gusts at all."
She stresses the need for residents to please be supportive and respectful of the PG&E staff they will be seeing in the field throughout the next few days. "They will be working hard to restore our power and it is important to be as cooperative with them as possible so they can do the jobs they've been assigned."
Tori James and Tracey Petersen are providing the latest updates from the NewsCenter.
BJ Hansen posted the updates below.
Update at 10:35am: PG&E is defending its decision to cut power in recent days to around 750,000 addresses. While wind speeds were minimal in most areas of the Mother Lode, the company counters that gusts reached 75-80 mph in some areas impacted in Sonoma and Contra Costa counties.
PG&E Senior VP, Michael Lewis, says, "We faced a choice between hardship or safety, and we chose safety. We deeply apologize for the inconvenience and the hardship, but we stand by the decision because the safety of our customers and communities must come first."
As of 10:20am, PG&E has not given the all-clear to begin checking lines in Tuolumne and Calaveras counties, but the anticipation is that it will take place shortly. At that point crews will search for any damaged lines and make any needed repairs. There is still not a time estimate for when the lines will be re-energized.
126,000 customers that lost power earlier in the week have now been restored, but the 600,000 customers that lost electricity on Wednesday throughout the Sierra Foothills, and Bay Area, are still without service.
Update at 8:45am: Providing an update, Tuolumne County Office of Emergency Services Director Liz Peterson reports that PG&E saw some significant wind gusts last night but not in all of the areas of the planned shutoff.
She notes, "The good news is PG&E expects to have the 'all clear' from the weather event very soon in Tuolumne County and could begin inspecting their lines here as early as 10:00am this morning."
She notes that this does not mean power will be restored at that time, but rather PG&E may begin patrolling, inspecting and repairing at that time. Once PG&E deems a line safe to re-energize, it still takes a few hours for a customer to have power restored.
It is recommended that residents turn off appliances, light switches and electronic devices to ensure there is no damage or surges when the power comes back on. She also adds that PG&E does not generally pay for damages from a planned power shutoff, but they will still accept claims from customers and will review them on a case by case basis.
The Tuolumne County Visitors Bureau has compiled a list of open businesses yesterday, and you can find it by clicking here. 
Update at 8:30am: The Calaveras Office of Emergency Services reports that the backup generator at CCWD's Copperopolis water treatment plant failed last night. CCWD crews are doing everything possible to get it back online today, but how long it will take in unknown.
CCWD filled all treated water storage tanks in Copperopolis last night but storage is limited. Under normal conditions the treated water storage can meet the community's demand for 24 hours. If fire hydrants are needed the water will not last nearly that long. CCWD is asking customers in Copperopolis to only use water when absolutely necessary.
Original story posted at 7:20 am: Sonora, CA — Streets, houses and businesses remain in the dark throughout Tuolumne and Calaveras counties.
34,000 PG&E customers are without electricity in Tuolumne and 23,000 in Calaveras as part of PG&E's planned power outages that are projected to last multiple days.
County OES officials were told by PG&E that restoration information will likely start being shared later today. Click here to view a recap from yesterday about the plans to inspect the lines.
There are several community resource centers open in the community, and the main spots are at the Mother Lode Fairgrounds in Sonora and the Meadowmont Shopping Center in Arnold.
Additional locations include the Twain Harte Community Services District parking lot, Groveland Community Services District office, Bret Harte High, Copperopolis Elementary, Murphys Fire Department, West Point Community Hall, San Andreas Main Library and Jenny Lind Memorial Hall.
Use extra caution when traveling due to traffic lights being out. Be patient and allow extra time. All public schools without power are closed today.
The planned power outages are creating a bit of controversy among lawmakers, as Governor Gavin Newsom offered pointed criticism, stating, "It is on PG&E's watch that this is happening. They have created the conditions that have forced this decision."
He adds, "We are going to do everything in our power to get them out of bankruptcy and get them to fix their damn system so that this will never have to happen again. This should not have to happen."