Mother Lode Bank Enters Consent Agreement With Regulators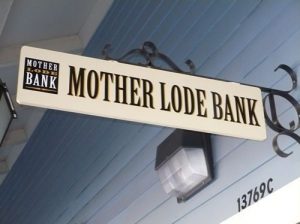 Mother Lode Bank Sign

View Photos
Sonora, CA — Mother Lode Bank has entered into a consent agreement with the Federal Deposit Insurance Corporation and the California Department of Financial Institutions.
"Our intent with this agreement is to increase our capitol even further and to ensure that we emerge from this recession as a strong bank" says Charles Milazzo, Mother Lode Bank President and CEO. "At Mother Lode Bank, the Board believes in the same mission that was decided when the community members first came together to form our bank; that we would be focused on our community and community needs."
Milazzo has written a letter to shareholders stating, "The consent agreement provides steps that Mother Lode Bank will take to strengthen our bank, including raising additional capitol in the coming months. While our capitol today is adequate under regulatory standards, we agree with regulators that it would be beneficial to add to our capitol base."
The bank also agrees to strengthen loan management efforts and review assets to insure that there are appropriate reserves, review current management and staffing, and continue to focus on managing expenses so as to bring the bank to profitability as soon as possible.
Consent agreements are designed to help banks improve asset quality. They require regular reporting to the state and federal regulators to ensure that the set goals are being met.
Mother Lode Bank opened its doors for business in 2004.
Written by bjhansen@mlode.com.