Pedro Comments On State Reductions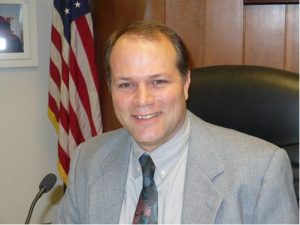 CAO Craig Pedro

View Photos
Sonora, CA — According to Tuolumne County Administrative Officer Craig Pedro the state is doing nothing more than "ripping off" local municipalities in order to erase that $26.3 billion budget deficit.
"What they've (the state) done is unfortunate but expected. They are targeting local municipalities in order to try and fix the problem. As far as taking gas tax revenues, they've already tried this twice and lost twice in court. They're going to attempt it again. Our legal folks tell us it's unconstitutional. The majority of counties and cities, I think, have joined together to fight this legally but unfortunately it's going to take time to fight that and the gas tax will have been taken. This could mean as much as $1.9 million to Tuolumne County.
As for Prop. 1A funds they could divert as much as eight percent of our property tax revenue for one year. This will affect the county, the city of Sonora and special districts. This could cost our general fund $2.4 million. We would have to borrow those funds hoping that the state would repay us in three years time with interest.
As far as any long term budget reform is concerned, of the $26 billion problem only $15 billion in cuts appears to be permanent. The remaining amount is made up of bandaids, borrowing and ripoffs which is exactly what they are doing to local levels of government throughout the state."