Fireworks Rules And Regulations Differ By Area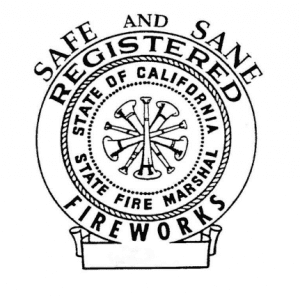 Safe and Sane Logo

View Photo
Sonora, CA — Residents are prohibited from using fireworks in Tuolumne County, but those labeled "safe and sane" are allowed in parts of Calaveras County.
Fireworks are banned within the Ebbetts Pass Fire District of Calaveras, but they are allowed in other areas. There is also a complete ban on fireworks on all federal lands, such as Yosemite National Park and the Stanislaus National Forest. Even if you purchase fireworks in Calaveras County, it is illegal to transport or possess them in Tuolumne County.
In addition, CAL Fire reports that "dangerous" fireworks are illegal throughout all of California, regardless of how they arrived. "Dangerous" fireworks include, but are not limited to the following: firecrackers, skyrockets, rockets, devices which employ combustible or explosive material and rise in the air, roman candles, devices which discharge balls of fire, sparklers greater than ten inches in length or 1/4 inch in diameter.
All "safe and sane" fireworks will be identified as so on the labeling.