Przybyla Unanimously Hired As Tuolumne County Economic Development Director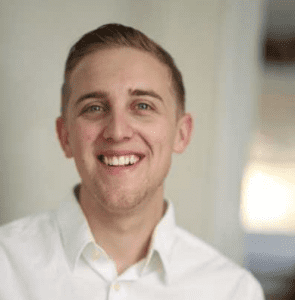 Cole Przybyla

View Photo
Sonora, CA — After hearing strong support from the local business community, Cole Przybyla was unanimously picked to be Tuolumne County's Economic Development Director.
Noting that he is honored to be selected, Przybyla stated, "I've found that my real passion, and what I really like to do, is go to a business, or individual, and ask them how I can help. Really that's what I want to do in the first few months as the new Economic Development Director. Go to our community and give them a chance to let me listen."
He added, "I'm excited to implement some things that haven't been implemented before, like economic impact reports or creating a resiliency disaster plan for businesses, or even a down market strategy plan. I see a lot of really good ideas, that between us, the county, and the people, we can make some good changes."
Przybyla's contract will run five years, and his starting pay will be just over $99,000.
We reported earlier that Przybyla previously ran a video production business and has most recently been serving as a financial advisor. He has served on the Tuolumne County Planning Commission and as the Vice President of the Tuolumne County Business Council.
During the public comment period, Jeff Redoutety, CEO of Blue Mountain Minerals, and President of the Tuolumne County Business Council, noted the hiring Przybyla is an "investment for the future" that will payoff many folds in the future.
Sonora Businesswoman Marianne Wright praised Przybyla for being a passionate local resident who can "see the big picture."
Martin Blake, a Columbia resident, objected, that a five year contract was too much, given Tuolumne County's financial issues. David Goldberg, who is running for Tuolumne County Supervisor, also raised concerns about the length of the contract, and recommended the county do a one year contract, and then extend it if they see results.
Businesswoman Julia Rhoades said she is excited to see new blood and someone who cares about the community. She, however, proposed doing a two-year contract as a compromised approach, with an option to extend.
Glenn Caldwell, past President of the Tuolumne County Business Council, praised Przybyla, and the board for identifying him. "It is very rare in our county that we can find a person with his business sense, and skillset, and have someone right here that is already connected in the county." He added that a one year contract would not be enough, and that five years is pretty common in the business world. Caldwell added that Przybyla is a man of character, on-time, reliable and a great communicator.
Ron Kopf, CEO of the Tuolumne County Business Council, stated that the board of supervisors has identified the need for more economic development and encouraged the board to appoint Przybyla. He noted that his background gives him the tools to do the job, and everyone has a responsibility to help, and be part of the economic development solution.
Mike Ayala, past CEO of the Tuolumne County Chamber of Commerce added that Przybyla is "remarkable" and has prospered in the community. He also praised his calm demeanor and attention to detail.
Board chair Karl Rodefer said following the interview with Przybyla, it was a "no brainer" to offer him the position. He also added that the board and staff have listened to concerns about the previous TCEDA, and have addressed them in this new effort. He concluded by saying, "If you aren't excited about Cole being our new economic development head, it is probably because you are just not really excited about economic development."