PML Board, Supporters, React To Recall Election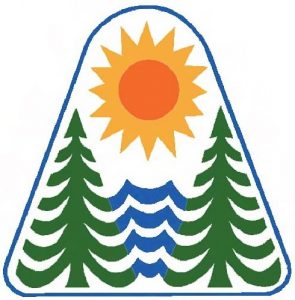 Pine Mountain Lake logo

View Photo
Groveland, CA — Tensions continue mounting in a tight-knit community as recall ballots along with flyers for and against it hit mailboxes.
As reported in a detailed story here last Friday, a Pine Mountain Lake community group, known as the PML Recall Team, shared with Clarke Broadcasting that it gathered enough signatures to force a July 27 special election ahead of a regular annual August election (that will now be delayed until November).
The group alleges the PML Homeowners Association (HOA) board of directors violated by-laws while proceeding with a costly renovation of the community's bar and grill facility. Pauline Turski, a former board director who resigned two months ago over what she described as "differences" with other board members, while against the recall, maintains that the board did not involve the community enough with the project or sufficiently incorporate input it received.
An anti-recall contingent of residents is now becoming increasingly more vocal. Through private donations, they raised enough funds to cover the costs of mailers describing the all-volunteer member board's positions, along with "Support the Board," signs they are posting around PML.
PML resident Catherine Santa Maria, who is helping spearhead that effort, explains, "We needed something to help us support our board. Many of…hundreds of us felt that our board was being attacked for no apparent reason." She speculates the seeds of divisiveness may have taken root after last year's board election when two members, up for reelection, won handily over another candidate on the ballot.
A Contentious, Costly Endeavor
Local resident Brian Watson, who regularly attends the HOA board meetings, shares it was not until the recall effort that he stepped up and got involved. He notes that the $35,000 to $40,000 in costs are still escalating because the meter continues to run on legal counsel involvement, which will come out of HOA dues.
"The pro-recall group has given up their attorney's opinion and the HOA has received their attorney's opinion — and they are both completely in conflict," he argues.
Watson admits to initially having some of the same concerns over the grill project as the recall group. Two years ago, as more damage and maintenance issues with the nearly 50-year-old facility became apparent, the board began planning for a full renovation that might cost $1.8 to $2.1 million. "I did a lot of research, went and talked with the board members…the key is that I actually talked with the board with my concerns," he emphasizes.
PML board member and spokesperson Karen Hopkins, who the board appointed to replace Turski, maintains, "The board has a fiduciary duty to maintain…and improve the amenities of this association. The only reason we why would ever have had to put this out to a vote is if…for example, we decided to rip the restaurant out and put a bowling alley in there. We would have to get a membership vote for that."
She continues, "But because we are just renovating, updating and maintaining an existing amenity, no vote was required. We have examples of many other projects that have high-dollar amounts to them of over a half-million dollars that did not go to a vote, that went through, that did not cause dissention, that did not cause any problems. So I really don't know what the recall group is trying to accomplish."
At Odds Over Public Input Opps

Hopkins, Watson and Santa Maria all maintain the board conducted town halls and discussed the grill project openly throughout the process.
"At every board meeting the membership has an open forum…they have access to our board emails and can email us on a personal level if they don't want to get up and speak in front of a group. The grill project was the subject of numerous articles in the association newsletter. I am not sure how much more could have been done," Hopkins claims.
She notes that she and the other four board members, whose names are on the special election ballot, chose to collect signatures from two percent of the HOA members in order to clearly demonstrate community support. The seven candidates now running as recall options, since they did not go through this voluntary process, will be designated on the ballot as self-nominated.
At least 34-percent of HOA members will need to participate in the July 27 vote to establish a quorum. Without a quorum –the recall will fail.
Hopkins, dryly notes that should the recall fail, as a board appointed member, she will likely still face a November reelection campaign that she says will involve more signature-gathering. She confides, "My skin in the game has nothing to do with being a board member, it has to do with being a homeowner. I don't want to see this homeowners association ripped apart — I think that we have a very well-run association. We have fantastic amenities, and for the most part, this is a very happy community, — except for this [recall] issue."