McClintock: The Democrats Desperate Scavenger Hunt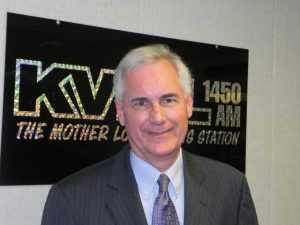 Tom McClintock

View Photos
On Tuesday, Congressman Tom McClintock delivered a speech on the US House Floor.
McClintock was Thursday's KVML "Newsmaker of the Day". Here are his words:
"There's a reason for the abusive rhetoric from the left. For two and a half years they pedaled a monstrous lie that Donald Trump is a traitor colluding with a hostile foreign government. They concocted it with a phony dossier commissioned by the Clinton campaign and promoted by the highest officials in the FBI, our Intelligence agencies and the Justice Department — first, in a failed attempt to interfere with the 2016 Presidential election and then, to undermine the constitutionally elected President of the United States.
Despite spending $25 million on an outrageously biased team of partisan zealots assembled by Mr. Mueller – which initially included the now-infamous Peter Strzok and Lisa Page – and using some of the most abusive prosecutorial tactics ever employed in this country, they could find no evidence to support the lie.
What to do? They had to think up another lie and think it up quick. So now we hear cries of obstruction and coverup. Good luck with that! Coverup of a crime that never happened? Obstruction, by turning over EVERY document Mueller requested and even waiving executive privilege to allow the White House Counsel to testify?
Compare that to Hillary Clinton's willful destruction of 30,000 emails under subpoena and you get a sense of the double standard involved here.
This is a desperate scavenger hunt to salvage a false narrative, and their time — and the nation's patience — is running out. The other shoe is about to drop. Broad investigations are now well underway and will soon reveal how this lie was perpetrated and promoted.
Two governments interfered in our election: the Russians through ham-handed propaganda and the Obama Administration by turning the most terrifying powers entrusted to our government against our political process.
The reckoning is coming. As Longfellow said, "The wheels of the Gods grind slow; but they grind exceedingly fine."
The "Newsmaker of the Day" is heard every weekday morning at 6:45, 7:45 and 8:45 on AM 1450 and FM 102.7 KVML.