Illegal Marijuana And BHO Lab Busted In Mountain Ranch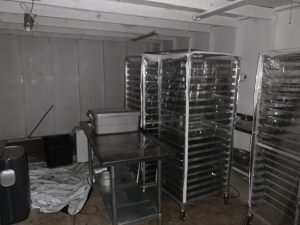 Drug Bust In Mountain Ranch

View Photos
Mountain Ranch, CA — There was a big illegal drug bust in the 8000 block of Cave City Road in Mountain Ranch.
Calaveras Sheriff's spokesperson, Sgt. Greg Stark comments, "We located 361 marijuana plants, 138 pounds of processed marijuana and 3.9 pounds of concentrated butane honey oil."
Investigators found a marijuana processing room, along with plants growing in four greenhouses. There was also a butane honey oil conversion lab in a barn near the main residence.
23-year-old Niccolo Campau of Flagstaff, Arizona was arrested on scene and he faces numerous charges related to the illegal drug operation. His bail is set at $100,000. Also, the Calaveras Code Enforcement office responded investigate multiple violations. For example, the residence and barn were unsafe due to hazardous and unpermitted electrical operations set up in the structures.
The sheriff's office continues to request that anyone with information about an illegal drug operation to call the tip line at 209-754-6870.