Supporting Youth Mentoring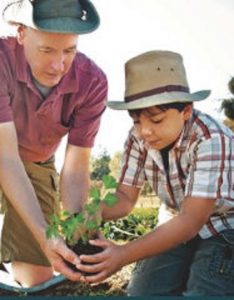 Calaveras Mentoring Foundation

View Photo
Angels Camp, CA — A private foundation wants to foster relationships between kids and adults in a safe setting.
Wintercreek Foundation, an endowed charity in Angels Camp, has awarded the Calaveras Mentoring Foundation with a $10,000 grant to raises awareness and support for the youth program.
"We are honored and inspired by the continued support of the Wintercreek Foundation," said Calaveras Mentoring Foundation President Donna Shannon. "The folks at Wintercreek truly understand our kids' needs and how important their grants are to our nonprofit and education communities."
The mentoring group is a nonprofit organization and the only one of its kind in the county, according to Shannon. She adds that its mission is to connect local youth with safe, positive mentors who offer friendship, opportunity, and support for making healthy life decisions.
For further details on the mentoring program, click here.