CAL Fire Suspends Burning In Lower Elevations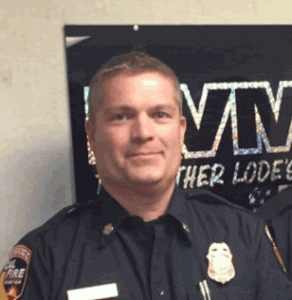 Josh White, CAL Fire Tuolumne-Calaveras Unit Chief

View Photo
Sonora, CA — As temperatures are increasing, and vegetation drying out, burning is only allowed above 3,500 feet.
The Tuolumne County Air Pollution Control District reports that all burning has been temporarily suspended today through Sunday, regardless of elevation, due to weather conditions that could create extreme fire danger. Then effective Monday, burning will only be allowed in Zone 2, which is in elevations above 3,500 feet.
CAL Fire Tuolumne-Calaveras Unit Chief, Josh White, says, "We strive to allow burning as long as possible; however, due to lower humidity levels and higher temperatures, conditions dictate we must limit burning to Zone 2."
If you are going to burn in areas above 3,500 feet, you must still only burn dry and natural vegetative material. The burning of trash, painted wood, or other debris is not allowed. Piles can be no larger than four feet in diameter and height, you must clear 10 feet of diameter down to bare soil, you need a shovel and a water source nearby and an adult must be in attendance at all times.