Avoiding The West Nile Virus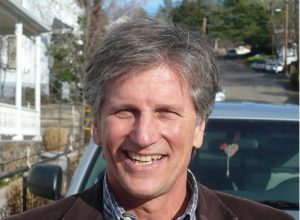 Dr. Todd Stolp

View Photos
A combination of warmer weather and leftover standing water from spring storms has Mother Lode residents and some health officials worried about mosquitoes.
With several cases of West Nile virus discovered in both Calaveras and Tuolumne Counties last year, officials advise residents to take preventative measures.
Dr. Todd Stolp, Tuolumne County Public Health Officer, was Wednesday's KVML "Newsmaker of the Day".
People are being asked to call their local mosquito abatement office to report standing water pools, which are prime breeding grounds for the insects. It is also advisable to vaccinate horses as soon as possible.
Mosquitoes transfer the virus to humans and horses after feeding on the blood of infected birds.
Stolp says that about 80% of humans infected never show any symptoms and fewer than one percent become seriously ill. For those over the age of 50 and for those with deficient immune systems, great caution should be taken. Recent data also is indicating that those with diabetes and/or hypertension are also at great risk of serious illness.
The most effective way to avoid mosquito bites is to stay indoors during the dawn and dusk hours. If you are outside make sure that exposed skin is severely limited by using additional clothing. In addition apply insect repellent containing DEET which can also be used safely on infants and children two months of age and older.
The "Newsmaker of the Day" is heard each weekday morning on AM 150 KVML at 6:47, 7:47 and 8:47am.
Written by mark@mlode.com