Attack At Local Campground Results In Arrest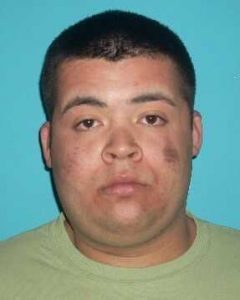 Eric Yepez

View Photos
Pinecrest, CA – A Modesto man's fight with a relative ended with him in handcuffs.
Deputies were recently called to the Meadowview Campground near Dodge Ridge Road in Pinecrest for a report of a shirtless man hitting a woman. Shortly before a CHP officer arrived on the scene, concerned bystanders were able to separate the two. After questioning, it was determined they were siblings and the officer detained 21-year-old Eric Yepez.
Witnesses and the victim told the officer that Yepez began opening his truck door repeatedly, causing it to strike a van parked next to his pickup. When a family member tried to stop him, he allegedly pulled her hair and smashed her head into the one of the vehicles. Yepez then punched her in the face, according to the victim.
Deputies were called to the scene to take Yepez into custody. While searching him, he reached into his pants several times as deputies ordered his to stop. Sheriff's officials report that it is unclear what he was reaching for in his pants and had no details regarding the victim's injuries. Yepez was arrested for battery.