Passes Remain Open Later Than Usual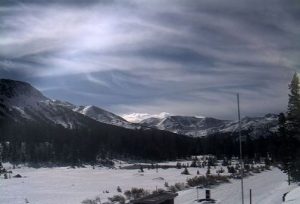 Tioga Pass

View Photos
Twain Harte, CA – The lack of snowfall this year means that Highway 108, Highway 4, and Highway 120, all remain open. La Niña is a contributing factor to the dry weather, according to the National Weather Service, which issued a La Niña Advisory in September.
According to the CalTrans Website, which has information going back eight years to 2004, this is the latest in the year that the passes in this area have stayed open. In 2008 the Sonora pass closed on December 14th, and Ebbets Pass closed on the 15th. The longest Tioga Pass has remained open, until this year, was December 21st 2007.
2004 all the passes closed early, Tioga and Sonora were closed October 17th and Ebbets Pass was closed on October 29th.
The National Weather Service's Diagnostic Discussion released December 8th stated "During December 2011 – February 2012, there is an increased chance of above-average temperatures across the south-central and southeastern U.S. and below-average temperatures over the western and north-central U.S." The NOAA discussion also stated that precipitation is favored in the North, while the South may be drier-than-average. For the full discussion click here.
For local Historical Weather information gathered in Sonora and Twain Harte from 2003 and on, visit the Historical Weather Information page.