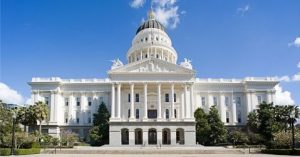 California State Capitol

View Photos
Sacramento, CA– The meals of state senators will no longer be paid for by California taxpayers.
According to the Associated Press, the Senate Rules Committee voted yesterday to end free meals for senators when sessions run long into the lunch or dinner hour.
The Los Angeles Times reports that $111,316 in taxpayer funds has been spent this year to feed state senators.
Lew Uhler of the National Tax Limitation Committee says senators in Sacramento already get a tax free $143 per day for meal and lodging expenses. He says the senate meals tradition is double dipping.