Silva Discusses Tuolumne County Schools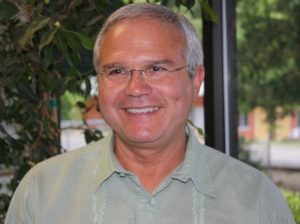 Joe Silva

View Photos
Tuolumne County Superintendent of Public Schools, Joseph Silva, was Thursday's KVML "Newsmaker of the Day".
Silva is keeping his eye on the state budget in Sacramento.
"Governor Brown stated that education is his first priority and in the last state budget he kept his promise. We appreciate that. Even with that, our state budget is in such a flux that we may be looking at a bad January budget. If reductions are made, it will have an effect on every school in California," Silva said.
"The majority of schools in Tuolumne County are anticipating a bad budget in January and have set aside money. With that reserve money, we are hopeful that we won't have to make further cuts. We are going to be prepared.
The student population went down several hundred students in overall enrollment this year. We were anticipating bottoming out last year, so needless to say, we are disappointed in the declining student population. We would like more students in our county."
The "Newsmaker of the Day" is heard each weekday morning on AM 1450 KVML at 6:47, 7:47 and 8:47am.
Written by mark@mlode.com