Fall Registration At Columbia College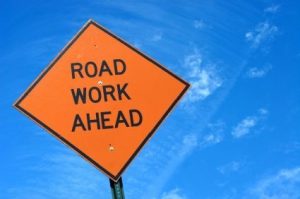 Road Work Ahead Sign

View Photos
Sonora, CA– Columbia College began priority registration for continuing students this week.
Columbia College says nearly 200 new students attended the assessment and orientation session earlier this month and more are expected to attend the next session today.
Testing begins at 9:00 am and is on a first-come, first-serve basis. The last seating for assessment testing is at noon. Students must apply to the college prior to testing and come with their assigned student ID number and picture ID.
Columbia College staff will be available to give information on financial aid and special programs, like EOPS (Extended Opportunity Programs and Services), DSPS (Disabled Students Programs and Services), and TRIO Student Support Services. Students can also learn how to access "ConnectColumbia" to register online, obtain grades, and get instructions on activating their student e-mail accounts.
Open registration starts August 13th and the fall semester will begin August 29th.
For more information, visit the Columbia College website at www.gocolumbia.edu  or call (209) 588-5109.
Written by tina.falco@mlode.com