Reaction To Prison Ruling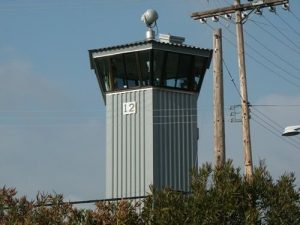 Sierra Conservation Center

View Photos
Sacramento, CA — Lawmakers are weighing in on the Supreme Court's ruling that California must cut its prison population by over 30,000 inmates.
California political leaders are voicing a mix of outrage, and a call for action following the Supreme Court's 5-4 decision. The court decided that the state is providing inadequate medical care for inmates, so California must drop its prison population to 110,000 inmates. There were 143,000 inmates incarcerated as of May 11, so around 33,000 will either have to be transferred to local jails, or released.
"Many times Supreme Court decisions are of mere academic interest, but this one specifically deals with the safety of the people of my home state," said Republican Congressman Dan Lungren on Capitol Hill Monday. "I fear that there will be murders, there will be rapes, there will be assaults, there will be unnamed and unnumbered crimes in my home state as a direct result of today's decision by the U.S. Supreme Court."
California Governor Jerry Brown stated that the ruling further shows that California lawmakers should approve his temporary tax extensions. Earlier this year Brown signed a bill to reduce the prison population by 40,000 by transferring so-called low level offenders to city and county jurisdictions. However, the state has not authorized any new funding for Sheriff's Offices and Police Departments to implement and sustain the transfer. "We must now secure full and constitutionally guaranteed funding to put into effect all the realignment provisions contained in AB 109," stated Brown.
Leading Republicans have been in opposition of the Governor's plan because it calls for additional tax funding, and they feel it would reduce punishment by allowing some felons to avoid state prison.