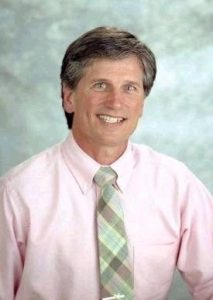 Todd Stolp

View Photos
When it comes to tobacco control, the American Lung Association has given the city of Sonora an "F" grade and Tuolumne County a "D".
Dr. Todd Stolp, Tuolumne County Public Heath Officer, was Friday's KVML "Newsmaker of the Day".
These grades despite a state report that says smoking rates have reached an all-time low of 13.1% in California.

According to new data released yesterday by the California Health and Human Services Agency and the Department of Public Health, that number is significantly less in California than the nationwide average of 21%.
Tuolumne County has the third-highest proportion of smokers in the state at 21.9%.
In Calaveras County 18.1% of those adults surveyed by telephone by the California Tobacco Control Program, said they smoked last year. Lake County has 31.6% and Tehama County has 22.89%.
"The unfortunate part of the data for Tuolumne County is that the variation based on the data collected is quite wide," said Tuolumne County Health Officer Todd Stolp. "It could be anywhere from 13 to 30 percent of the population that is currently smoking. It has to do with the number of people sampled, therefore we have a real difficult time trying to interpret where this trend is going for Tuolumne County."
Stolp says there were 141 Tuolumne County respondents to the telephone survey and that it wasn't standardized for racial, age or geographical characteristics. He says statewide, the data shows rates of smokers closer to 10 percent in urban areas and 15 percent for rural areas. He also says this particular report does not include smokeless tobacco and that more smokeless tobacco is consumed in rural areas.
According to the American Lung Association, their grades were based on the level of outdoor cigarette smoke in public and recreational areas, work sites, sidewalks and open dining establishments.
It is unknown if the American Lung Association has ever given any city or county in the USA, an "A" grade.
"We will be continuing to work on analyzing the data," said Stolp. "This is a great opportunity for us to look at the numbers, but I suspect that we will need to gather additional numbers and do a better job of sampling in order to get a real handle on what trend is developing for tobacco use in Tuolumne County."
The most recent data from 1999 showed the percentage of smokers in Tuolumne County to be 19%.
The smoking survey conducted by the California Tobacco Control Program included randomly calling residents across the state. California has seen a 41% decrease in adult smoking rates since the establishment of the California Tobacco Control Program. The program funded by Proposition 99 was created by public health officials in 1990.
The "Newsmaker of the Day" is heard every weekday morning on AM 1450 KVML at 6:47, 7:47 and 8:47am.
Written by mark@mlode.com