New Calaveras Urgent Care Center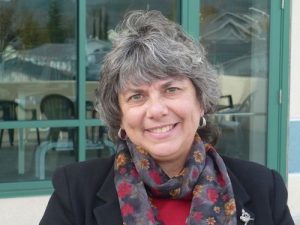 Gail Witzlsteiner

View Photos
Sonora, CA– Calaveras County residents will soon be able to get medical care for non-life threatening illnesses and injuries at a new urgent care center in Angels Camp.
According to SRMC Director of Development Gail Witzlsteiner, Sonora Regional Medical Center will be offering new services at Angels Camp Prompt Care located at 23 North Main Street on the corner of Highway 4 in the Jumping Frog Plaza in late February.
"The Angels Camp Prompt Care will enable us to serve residents of Calaveras County who are currently coming across the river to use the services here in Sonora," said Witzlsteiner. "This will be the third prompt care that Sonora Regional Medical Center has opened."
Similar to the Medical Center's two prompt care clinics in Sonora, Angels Camp Prompt Care will be open seven days per week from 8:00 am to 6:00 pm providing urgent care for walk-in patients with no appointment necessary, providing the communities along Highway 4 with urgent care closer to home.
Written by tina.falco@mlode.com