Winter Storm Warning Issued For Sierra Nevada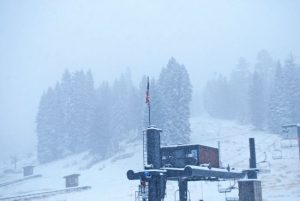 Snow At Dodge Ridge

View Photos
The Winter Storm Warning for the Sierra Nevada above 4000 feet remains effective through Monday 4 AM.
Snow levels range from 3500 through 5500 feet.
One to four feet of additional snow accumulation is expected above 4000 through 5000 feet.
Winds of fifteen to twenty-five mph will continue with gusts ranging from fifty to seventy-five mph over the crest of the Sierra.
Drier weather is expected on Christmas Day.
For the latest mountain highway conditions, click /traffic