Update On Guns Under Fire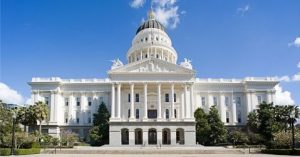 California State Capitol

View Photos
Sacramento, CA – Guns are coming under fire in more ways than one in the wake of the Connecticut school massacre. The newest issue according to the Associated Press involves California's teacher pension fund. The AP reports officials will review the group's holdings after being criticized for having an investment in the manufacturer of an assault rifle used in the school shooting. California State Teachers' Retirement System announced today that it is making sure its investments comply with the fund's own social and ethical standards. The AP says officials of the $155 billion pension system invested $600 million in the private equity firm Cerberus Capital Management. That group owns gun maker Freedom Group International.

Some California Lawmakers are pushing for state and national loop holes in gun laws to be closed. Democratic State Senator Leland Yee says he will again introduce legislation aimed at strengthening the state's restrictions on gun ownership. Yee says he wants to close the so-called "bullet button" loophole in the state's assault weapons ban. He says that loophole allows manufacturers to sell weapons with magazines that can be replaced quickly using a simple button.
Also, California Senator Dianne Feinstein is pushing to reinstate an assault weapons ban in the country and she is getting a favorable nod from the White House. Officials there say President Barack Obama is "actively supportive" of her efforts. The AP says Obama has long backed the ban, but has failed to push for it throughout his first term. Feinstein plans to reintroduce the legislation early next year.