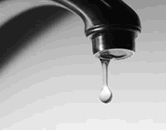 Water

View Photos
Sonora, CA – The Tuolumne Utilities District (T.U.D.) is ringing in the New Year a little early as it welcomes its newest members to the board. Four seats were filled in the November election. Those taking over the reins are Mike Sarno, Jim Grinnell, Kent Johnson and John Maciel. There will also be recognition given to the outgoing members. They include Barbara Balen, Dennis Dahlin, Bob Behee and Ron Ringen.

The new Board will also elect a new Board President and Vice President. The first item on the agenda for the new board is the report on the Prepared Financial Analysis for the First Quarter of the Fiscal Year 2012/2013.
The board meets this Tuesday, December 11th at 7:00 p.m. at 18885 Nugget Boulevard in Sonora.