Mi-Wuk Village Boil Order Lifted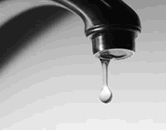 Water

View Photos
Mi-Wuk Village, CA – Mi-Wuk Mutual Water Officials say bacteria testing showed the tap water is safe once again and state health officials lifted the boil order today.

Last Saturday, the base of a hydrant on Tellele Trail blew out putting 800 customers under a boil order in Mi-Wuk Village. Water Officials say they do not know if a car smashed into the hydrant, or if the base of the hydrant just cracked. They say water gushed out of the hydrant causing the system to drain very low and lose pressure. In this type of situation the state orders the boiling of all water used for drinking or food preparation.

Water Officials advise customers there will probably be some air in the water lines so they should run the water for a minute or two to remove it.