Landlord-Tenant Dispute Ends In Three Arrests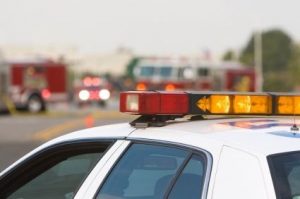 Law Enforcment Vehicle

View Photos
Wallace, CA — A landlord cleans out a tenants shed and then a stereo speaker, a stick and fists started to fly.

Calaveras County Sheriff's officials say the dispute began on Saturday when they got a call about an unlawful eviction on the 7800 block of Highway 12 in Wallace. The next day, Sunday, deputies responded to a report of a fight on the property. Involved in the fight were Steven Casem (45), brother's Daniel "Tommy" Butt (25) and Sean Butt (24) all of Wallace and Paul Meyers (49) of Oakdale.
Deputies say Daniel was renting a shed from Casem. The fight broke out when the Brothers found items from the shed piled up by a fence. Daniel told deputies Casem threatened to smash a television in the pile with a stick he grabbed out of a nearby garage. That's when the two came to blows.
During the fight, deputies say Casem allegedly picked up a rock and smashed Daniel in the back of the head with it several times. Casem told deputies one of the brothers hit him in the back of the head with a stereo speaker. Then deputies say Meyers jumped in and allegedly struck both brothers with a stick. Meyers told deputies he did that after Sean punched him in the face. The brothers also say Meyers and Casem threatened to shoot them with a gun that was in the garage.
Casem and Daniel suffered cuts to the face and head. They were taken to area hospitals. Sean had a minor injury to his hand and Meyers had a minor face injury.
Suspects Casem, Daniel and Sean Butt were all arrested and charged with felony assault with a deadly weapon/not a firearm, mayhem, battery and criminal threats.
Sheriff's Officials are still deciding whether to charge Meyers with criminal threats and battery.