Thirty Years Of Assisting Vets Ends For Barnes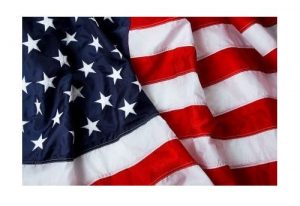 American Flag

View Photos
After thirty years of assisting Tuolumne County Veterans, Beth Barnes will work her final day on Friday December 21st.
Barnes was Wednesday's KVML "Newsmaker of the Day".
Until Friday, Barnes is the Senior Veterans Services Representative for Tuolumne County.
Born and raised in San Andreas, Barnes moved to Tuolumne County during the sixties.
It was May of 1977 that Barnes aquired a part-time job working in housekeeping in the county-run Tuolumne General Hospital.
Five years later, after taking business courses at Columbia College, Barnes landed a clerk/typist job with the Tuolumne County Veterans Service Office.
According to Barnes, benefits have grown significantly over the past thirty years. She attributes that in part to the gradual increase of respect that the public now has for veterans (compared to the ugly overall attitude displayed towards Vietnam Vets).
Barnes makes sure that local vets know about every form of medical aid. Barnes also sees to it that they are aware of the numerous other benefits that are available.
"If Tuolumne County approves, Michelle McMaster will take over my job duties," said Barnes. "She has been working with me for the past eleven years and the local vets love her."
Although Barnes is retiring, she will remain a local resident.
A Retirement Party for Barnes will be held this Sunday from 3 – 6pm at the Sonora Elks Lodge. Vets and the general public is invited to attend, say goodbye and thank Barnes for her three decades of helping those who have served this country.
The "Newsmaker of the Day" is heard every weekday morning on AM 1450 KVML at 6:45, 7:45 and 8:45am.