High Speed Rail Faces Challenge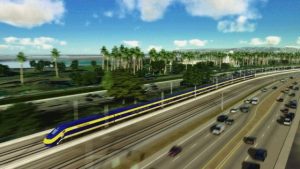 California High Speed Rail Artist Rendering

View Photos
A judge is expected to decide today whether a lawsuit will slow the state's High Speed Rail Project.
The Associated Press reports that groups representing Central Valley farmers are asking a Sacramento County Superior Court judge to grant a preliminary injunction that would prevent the California High-Speed Rail Authority from buying land and continuing with its engineering work.
The lawsuit argues that the state has failed to conduct the proper environmental reviews needed for the project, and is asking that the project be halted until a court ruling is handed down.
The state currently hopes to have the first 130 miles of track in place by 2017. Construction is tentatively scheduled to begin in Fresno next July.