False Alarm At Government Center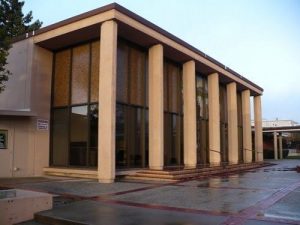 Calaveras County Government Center

View Photos
San Andreas, CA – The Calaveras County Bomb Squad was called to the Government Center in San Andreas to investigate a suspicious duffle bag.
It was located Monday afternoon near the transit bus stop in Government Center parking lot at 891 Mountain Ranch Road. The bag had been unattended for over an hour, and no one had reported it missing.
A robot x-rayed the bag, and it appeared that it contained jars with wires. Much of the Government Center was then evacuated, including the CAO's office, Courthouse and County Counsel's office. The Bomb Squad then utilized what is called a water disruption charge, and discovered that it was merely food and clothing in the duffle bag. Everyone was then allowed back inside the building.