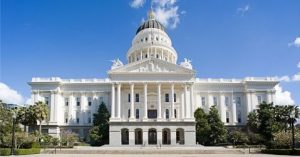 California State Capitol

View Photos
The Howard Jarvis Taxpayers Association is encouraging people to file a formal protest against the new $150 fire fee.
The taxpayer organization has filed a class action lawsuit in Sacramento Superior Court, challenging the constitutionality of the fee. The complaint is aimed at the California Department of Forestry and the state Board of Equalization. The lawsuit argues that it is in fact a "tax", and not a "fee." A tax increase would require a 2/3 vote of the legislature before going into law, while the fire fee received just a bare majority.
The HJTA reports that if the lawsuit is successful, approximately 825,000 Californians could be eligible for refunds. To be eligible for a refund, Californians must first pay the tax, and then file a formal protest with the state.
The group has set up a website for taxpayers wishing to receive more information on how to file a protest. You can go to www.firetaxprotest.org.