CEQA Reform Becomes Priority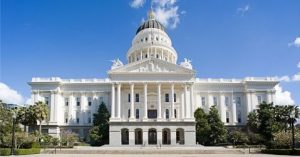 California State Capitol

View Photos
The Democratic head of the California Senate is setting his sights on reforming the California Environmental Quality Act.
Darrell Steinberg says CEQA will be a main focus of the next legislative session that begins in January. "For more than four decades, CEQA has protected California communities and preserved our wildlife habitat, our farmlands and the natural treasures of this state," he says. "But like any well-intentioned law in existence for more than 40 years, changes are needed to eliminate abuses. We must ensure CEQA is used to protect our environment through a more efficient and timely process."
Only one notable CEQA reform made its way to the Governor's desk this past legislative session. AB 890 was introduced by local Assemblywoman Kristin Olsen, and it creates a statutory exemption from CEQA for small road safety improvement projects.