Rental Scam Hitting Tuolumne County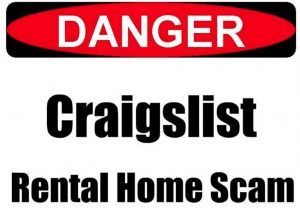 Rental scam

View Photos
Sonora, CA – Con artists are taking advantage of the shortage of housing in the county by demanding down payments, knowing competition is stiff to secure a home.
Tuolumne County Sheriff's spokesperson Sgt. Andrea Benson notes that in most cases the properties listed on media sites such as Facebook and Craigslist are real. What the scammer, who may even pose as a property or home manager, does, is lead all prospective renters to believe they're getting the residence, and to require all fees and security deposits be paid up front. Sgt. Benson surmises that by the time potential renters realize it is a fake advertisement, their money is gone. Ironically, the actual owners have no idea their properties are being used in the internet scam.
Sgt. Benson adds many time the scam artists are from out of state or even the country, explaining, "That's kind of the ruse they use where they can't get there to show you the property, but here's the address. Here's the advertisement. So, it does look legit, but in all actuality they are not even in the state."
The sheriff's office provided these tips to help prevent being scammed:
Always be aware of requests to send cash or money orders. Be wary of any person who attempts to get you to sign a lease or hand over a substantial amount of money on the spot.
Look at property with the Realtor or Property Management Company and ask for identification. Sign a lease in person after you view the property and request copies of everything you sign. Never pay a security deposit or payments with cash. This makes it harder to track.
Conduct basic research. Google the address of the apartment or home and also the landlord's name and the name of the management company. Look for red flags and inconsistencies.
If the deal seems too good to be true, it probably is. Prevention is always far better than trying to recover from fraud after-the-fact.
If you fall victim to a rental scam make a report with law enforcement and give them as much information as possible.
Contact the publisher/ company behind the ad and let them know what happened.
Reporting the scam to the federal trade commission (FTC), federal consumer protection agency. 1-877-382-4357 (1-877-FTC-HELP).
Share your story with friends, family and as many people as you can to help prevent others from falling victim to the same.