Update: Deadly Solo-Vehicle Crash On HWY 108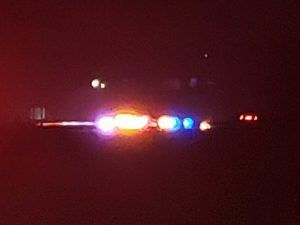 Fatal crash on Highway 108 near Hess Avenue

View Photos
Update at 11 a.m.: The Tuolumne County Coroner Office has released the name of the woman that died last night on the scene of the solo-vehicle rollover crash on Highway 108 near Hess Avenue. She is 21-year-old Sabrina Thomas of Tuolumne. Additional information on the wreck is below.
Original post at 9:30 a.m.: East Sonora, CA – A solo-vehicle fatal crash on Highway 108 in East Sonora has claimed the life of a Tuolumne woman.
As reported here Thursday night, just before 8:30 p.m., a 21 year old female driving a Chevy pickup westbound on the highway nearing Hess Avenue went off the roadway. CHP Officer Faustino Pulido reports that for unknown reasons the truck cross over solid double yellow lines into the eastbound lane and off of the south shoulder down a steep 200 foot embankment.
Pulido details, "The driver, a solo occupant, was not wearing a seat belt and was ejected from the vehicle as it rolled numerous times. The driver was pronounced deceased on scene by paramedics. Alcohol may have been a factor in this collision."
The name of the woman is not being released pending notification of family. Pulido notes that the cause of the crash remains under investigation as an autopsy will be done for a toxicology report.