Voters Health Care Costs Concern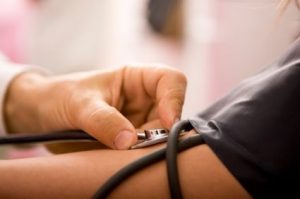 Health- blood pressure

View Photos
Sacramento, CA – A California Field Poll study found a majority or 53% of California voters report difficulties paying for their health care costs. This includes 27% who say their health costs are very difficult and 26% who say they are somewhat difficult to afford. There are big differences across voter subgroups, with uninsured, lower income and Latino voters more likely than others to report difficulties.

Among voters who reported difficulty paying for their health care costs, 39% say the cost of insurance premiums is the most difficult part of their health care expenses to pay.
Another 31% mention out-of-pocket expenses for deductibles, co-pays, and limits to their insurance coverage as being the hardest to afford.
Nearly half or 46% say they have delayed seeking one or more health services in the past year due to its cost. 34% cite delaying dental care most often.
In addition, majorities of California voters say they are very concerned about the personal risks associated with the health care system. For example, 54% express great concern about the possibility of facing financial hardships due to the cost of health treatments and 52% are very concerned about going without health coverage or going without care or medicines because of its cost.
Another 51% report a high degree of concern about the possibility of being denied payment or coverage for a needed treatment.