Supervisor Hanvelt Keeps Busy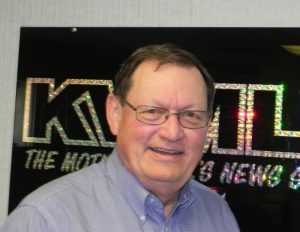 Randy Hanvelt

View Photos
Tuolumne County Supervisor Randy Hanvelt has been dealing with tough times and continues to see problems ahead in Tuolumne County.

Hanvelt was Thursday's KVML "Newsmaker of the Day".
"In spite of bits of good news here and there, the local economy is not getting better," said Hanvelt.
"Revenue is down and we have lots of people seeking jobs. I'm concerned about several issues including public safety, road repairs, libraries and recreational opportunities. All of these have the potential of being affected, and in some cases are affected, when our budget is this tight.
The housing market continues to be flat and that may not change significantly for the next two years.
We need to find ways to do things within our county. Positive things to make a positive difference and improve the economy.
We want to continue to work with Larry Cope in the Economic Development Authority to develop jobs and work with the Forest service to properly care for our natural resources.
We know that we can get wood products out of our forests and there's a market for that. Our forests are overgrown and we have a severe fire danger.
Hanvelt has been active with the Fire Safe Council and has been helping to address specific issues in which fire safety is a concern. 
The "Newsmaker of the Day" is heard every weekday morning on AM 1450 KVML at 6:45, 7:45 and 8:45am