California Senate Salary Freeze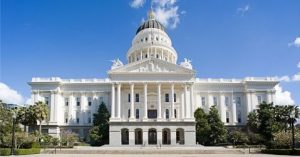 California State Capitol

View Photos
Sacramento. CA — A possible California State Senator pay freeze would apply for one year. It would bar all merit increases and step increases, but not promotions.
The Senate Rules committee will consider the freeze at their August 1st meeting. If it passes it will take effect immediately.
Critics call it window dressing and posturing since many senate workers recently got merit increases. They say the freeze is small in comparison to most other state workers that have seen a 5% pay cut due to a mandatory once a month furlough day.
Senate President Pro Tem Darrell Steinberg counters that the pay freeze is just the latest in a series of money saving moves during the state's long budget crisis.
Also, the Assembly recently gave salary hikes to hundreds of employees ranging from 3.6% to 5%. To qualify employees must not have had a raise in three years.