Public Safety Awareness Notice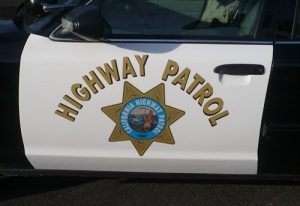 CHP Patrol Car Logo

View Photos
Sonora, CA — The Sonora office of the CHP is putting out a Public Safety Awareness. They say recent reports of someone impersonating a police officer in Merced prompted the warning. They say a person was stopped by an unmarked car and a plain clothed man. Sgt Don Guy says no matter where you live motorists can never be too careful. He says most important don't get out of your car, roll up you windows and lock your doors. Then use the tips below when stopped by an officer in plainclothes or an officer in an unmarked vehicle.

1. As soon as you realize you're being pulled over, activate your vehicle's four-way hazard lights. This tells the officer that you are aware they are there and that you are complying with his or her request to pull over. Does not drive erratically, speed up, or attempt to elude the officer.
2. Drive to the nearest public or populated area. If it is nighttime, look for a well lit location.
3. If you have a cell phone, dial 911 and ask the dispatcher to verify that an officer is attempting to pull you over. If the 911 operator verifies your vehicle description and your location, stop immediately for the officer.
4. If the unmarked police vehicle is operated by a plainclothes officer, you may request that a uniformed officer respond to the scene. Remember to be polite and non-threatening.
If it is someone impersonating an officer try to get these details. The license plate number, make and model of the car and what direction the car headed.