Trinitas Golf Course Costly For Calaveras County?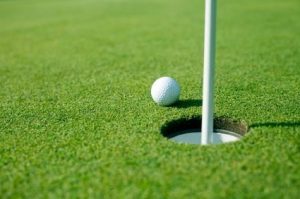 Golf

View Photos
Calaveras County, CA – The former owners of the 280 acre Trinitas golf course have filed an appeal to overturn a decision by a lower court last year. That ruling determined golf is not a legal form of agritourism in Calaveras County.

Former Trinitas owners Michael and Michelle Nemee had hoped a victory in the agritourism case would make the course legal. The course was built without the proper permits in an agricultural preserve on Ospital Road south of Wallace.

In papers filed Wednesday with the 9th U.S. Circuit Court of Appeals, the Nemees argue that the agritourism issue is still viable as they also have a pending civil rights suit against current and former Calaveras County officials. Nemees say if the ruling is over turned and golf is deemed an agritourism, then their civil rights suit will force taxpayers to foot the bill for their losses.