Hetch Hetchy Headed For Ballot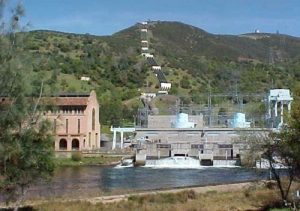 Hetch Hetchy Water and Power

View Photos
Moccasin, CA — The group hoping to restore Hetch Hetchy Reservoir says it has received enough signatures for a November ballot measure.
It will be decided by San Francisco voters, who rely on Hetch Hetchy for their water supply. The ballot measure calls for the development of a "long-term plan for improved use of the local water supply, and a "reduction of harm to Yosemite National Park, the Tuolumne River and the San Francisco Bay."
The Yosemite Restoration campaign announced today that it has collected well over the 15,000 signatures needed. The ballot measure does not specifically call for the removal of the dam, but gets the ball running towards that end result.
Critics of the Hetch Hetchy restoration effort have long cited the high price tag. A state study in 2006 found that the cost to restore Hetch Hetchy would be anywhere from $3 billion to $10 billion. One of the notable critics over the past several years has been Democratic Senator, and former San Francisco Mayor, Diane Feinstein.
Construction of the Hetch Hetchy Dam was completed in 1923. It was built following a lengthy battle with legendary environmentalist John Muir and his Sierra Club.