No To A Bill Banning Hound Hunting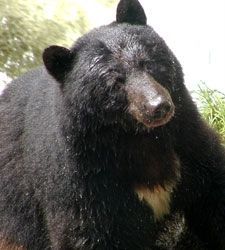 American Black Bear

View Photos
Sonora, CA — The Tuolumne County Board of Supervisors sent a letter to Assembly Member, Jared Huffman, opposing bill SB 1221 which would prohibit the use of dogs to persue bears or bobcats.

In the letter, the Board argues eliminating the use of hounds will signigicantly reduce bear hunting opportunities and the revenue the sport generates for Tuolumne County. They say that the total impact of the loss of revenue combined with the potential impact of an increased bear and bobcat population poses not only a negative economic impact, but a heath and safety concern as well.
The letter states "The fiscal information related to this bill reflects that the economic impact ranges from $18,000 to $265,000. This pertains only to funds lost for decreased sales of hunting liscenses; it does not reflect the revenues lost to rural counties in which the hunting takes place or the costs associated with increased damage to property and agriculture."
That bill is scheduled to go before the State Assembly this month.