Focus On Columbia College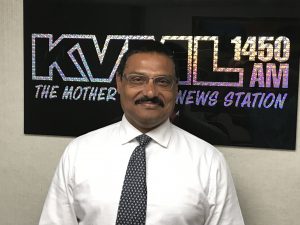 Dr. Santanu Bandyopadhyay

View Photos
Columbia, CA — This weekend is a chance to hear about the latest happenings and initiatives at Columbia College.
Dr. Santanu Bandyopadhyay is nearing his one year anniversary as college president, and he will be the guest on this weekend's Mother Lode Views. He'll speak about some of the highlights and challenges from the past school year and his priorities for the future.
Some of the topics will be expanding online course offerings, a recent spike in enrollment, and working to ensure that students receive skills that transfer over to the workplace.
Dr. Bandyopadhyay will also speak about infrastructure projects at the college.