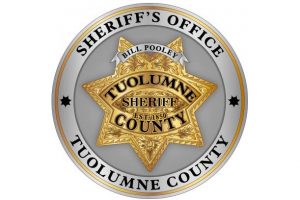 Tuolumne County Sheriff's Office Logo

View Photos
East Sonora, CA – The call came in Monday night to Tuolumne County Sheriff's Dispatch detailing possible drug use going on inside a vehicle parked at a local shopping center.
What upset the caller, according to sheriff's officials, was that there was a juvenile hanging around the three suspects. When deputies arrived at the Mono Village Plaza on Mono Way in East Sonora they could see the juvenile standing by a parked vehicle. The occupants included 26-year-old Quentin Gelhaus, who was already out on bail for drug sales, 23-year-old Robert Linn and 22-year-old Chance Sommers, all from Sonora.
Confronting the subjects, deputies asked if they had any drugs and that is when Linn turned over three baggies filled with cocaine. A vehicle search revealed a glass vile and another baggie of cocaine. During a body search of Gelhaus, deputies also found LSD.
All three were arrested on various drug charges with Linn tacking on an additional charge of an adult selling a controlled substance to a minor, which carries a $50,000 bail. The juvenile was released to a parent.