Poll Results: Dogs For Hunting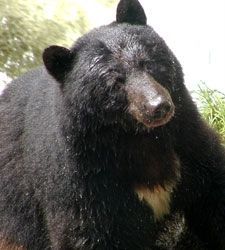 American Black Bear

View Photos
Following many comments on news articles a myMotherLode.com poll asked: Should Dogs Be Used To Hunt Bears And Bobcats? 57% said no, 41% said yes.
The Senate recently passed SB1221 with a 22-15 vote and sent the bill to the Assembly, despite objections by Republican lawmakers.
Sen. Ted Gaines, R-Roseville, said hunting is in danger of following logging and gold mining to the list of endangered activities in the state.
"It is an attack on rural California," he said of the legislation.
Sen. Tom Berryhill, R-Modesto, said he saw no difference between using dogs to hunt bears and hunters' use of dogs to point out and flush pheasant. He also argued that California needs the $400,000 generated annually by hunting fees as it struggles with a massive budget deficit.
Sen. Doug La Malfa, R-Willows, said shooting treed bears is more humane because a clean shot results in fewer wounded bears that can then escape. The bill exempts federal, state, or local law enforcement officers, or their agents or employees, from using dogs when carrying out official duties as required by law.
Supporters say that two-thirds of states already ban the use of hounds to hunt bears. State Sen. Ted Lieu, D-Torrance, introduced the legislation and described the practice as inhumane and unsportsmanlike.
"It's been likened to shooting a bear at a zoo," Lieu said. "It's simply not fair."
He also noted that dogs are sometimes injured or killed during a hunt.
Between 1,500 and 1,800 bears are killed by hunters each year in California, with less than half tracked with dogs, according to state wildlife officials. The state has a black bear population estimated at about 30,000, up from about 10,000 in the 1980s.
California has an estimated 70,000 bobcats. It issued about 4,500 tags to hunt bobcats last year. About 11 percent of the bobcats were killed with the use of dogs.
Mountain lions, Pumas and Cougars (rough estimate of population is 5,000 in the coastal mountains, northern forests, Sierra Nevada, and southern deserts) area cannot be legally killed. If property is damaged or they present a threat to public safety a permit is issued for that specific animal and it is trapped and euthanized.