Feds Criticized About Marijuana Crackdown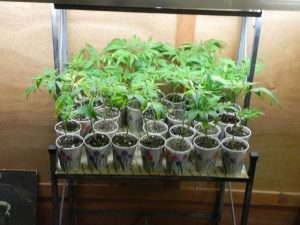 Marijuana Plants

View Photos
Washington, DC — House Democratic Leader Nancy Pelosi is criticizing the Obama administration's crackdown on medicinal marijuana dispensaries.
Many California landlords that rent to medical marijuana dispensaries were notified that they are violating federal law and could face criminal prosecution. The federal versus state showdown has been watched closely in the Mother Lode, as three marijuana collectives were shutdown in Tuolumne County last May. Some of those cases are still going through the legal system.
Federal prosecutors say pot suppliers are using California's 1996 medical marijuana law as a cover for making huge profits.
"I have strong concerns about the recent actions by the federal government that threaten the safe access of medicinal marijuana to alleviate the suffering of patients in California," says Pelosi. "Proven medicinal uses of marijuana include improving the quality of life for patients with cancer, HIV/AIDS, multiple sclerosis, and other severe medical conditions."
Pelosi is the highest ranking Democrat in the U.S. House. She announced that she is joining efforts with the American Nurses Association, the Lymphoma Foundation of America, and the AIDS Action Council to promote safe marijuana access.