Newsom Funnels More Funds For Hate-Crime Target Security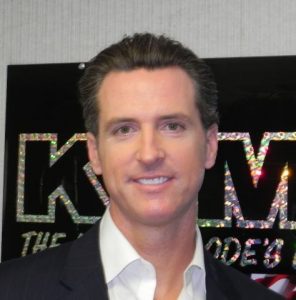 Gavin Newsom

View Photos
Sacramento, CA — In the wake of the latest hate-crime related shooting the California governor is proposing more funding to protect targeted nonprofit groups.
On Monday, Governor Gavin Newsom referred to the weekend tragedy at the Chabad of Poway Synagogue and the troubling trend of hate-fueled attacks across the country as he announced plans to fund an additional $15 million for the State Nonprofit Security Grant Program in his May budget revision.
Administered by the Governor's Office of Emergency Services, the grant program helps nonprofit organizations that are targets of hate-motivated violence improve security at their facilities. His January budget proposal included $800,000 for the Department of Justice to address audit findings identifying gaps in data collection and reporting on hate crimes.
Newsom is also directing staff to work with the Commission on Peace Officer Standards and Training (POST) to ensure policies and training modules are up to date with any potential gaps filled moving forward.
"We all must call out hate -– against any and all communities –- and act to defend those targeted for their religious beliefs, who they love or how they identify," the governor stated. "An attack against any community is an attack against our entire state -– who we are and what we stand for."
According to the latest data from the California Attorney General's Office, hate crimes are up more than 17 percent across the state with nearly 1,100 reported in 2017, including marked increases in anti-Jewish and anti-Islamic bias events.
Since 2015, California has allocated $4.5 million for the State Nonprofit Security Grant Program and has seen high demand for additional funding as more nonprofit organizations have applied for the funding. Monies are awarded through a competitive grant process for which organizations, particularly those targeted on the basis of race, religious affiliation, gender identity, sexual orientation, disability, immigration status or similar criteria are able to apply.